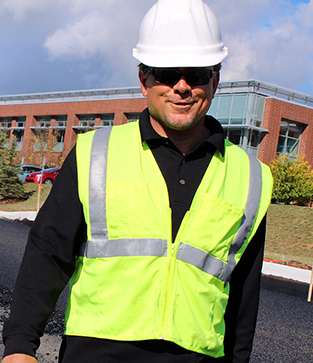 COMMERCIAL PAVING
From shopping center parking lots to corporate campuses, BCI Paving. can handle all types of commercial paving projects from repairs to full parking lot and roadway reconstruction. Our trained, dedicated commercial paving crews understand the importance of completing high-quality paving work, while minimizing the disruption to your employees and customers. We'll work with you to do the job in a timely and budget friendly manner to lessen the impact on your daily business.

With four six-person crews devoted to commercial work, whether doing a new pavement surface or resurfacing an existing surface, you can be assured that the BCI Paving team assigned to your job has the experience required to make your job top-notch. Having a large number of crews with commercial expertise also allows us the flexibility needed for scheduling your job. All material placed by our commercial crews is made at our own plants. This ensures a consistent, quality product and also allows us to meet any specification.

Once you have decided to go with BCI for your project, a Project Manager will be assigned to your job.They will be your point of contact throughout the project and beyond to answer questions and provide information on scheduling, jobsite concerns, special needs, billing questions, etc. Our project managers average 20 years of experience in the industry so, with BCI Paving, you can be assured your project is in skilled and knowledgeable hands.